Meteors
A meteor is a small rock that falls into Earth's atmosphere from space. They can range in size from microscopic to asteroids although it is rare to observe on that is larger than a grain of sand.

When a meteor hits the atmosphere, it is traveling extremely fast, averaging 8 miles per second! This causes the rock to heat up and burn. What you will see is a fast streak across the sky. If they are large enough to survive the firery plunge through the atmosphere they will strike the ground as a meteorite.
Collecting Meteorites
Find a sheltered location in a yard or on a flat roof (get parents' permission) and place a pan or bowl up there. Make sure it doesn't get blown away. Leave it there for a few days making sure that it doesn't get rained in. When you get the pan, shake the dust into one corner and hold a magnet to it. The bits of metal that cling are tiny iron meteorites that fell softly to Earth.
| | | | |
| --- | --- | --- | --- |
| Name of Shower | Date of Peak Activity | Normal Duration | Expected Hourly Rates |
| Quadrantids | Jan. 3 | Jan. 1-4 | 50 |
| Alpha Aurigids | Feb. 8 | Feb. 5-10 | 5 |
| Virginids | Mar. 20 | Mar. 5-Apr. 2 | 5 |
| Lyrids | Apr. 21 | Apr. 19-23 | 10-15 |
| Eta Aquarids | May 4 | May 1-8 | 20 |
| Ophiuchids | June 20 | June 17-25 | 20 |
| Delta Aquarids | July 29 | July 26-31 | 25 |
| Perseids | Aug. 12 | Aug. 10-14 | 60 |
| Kappa Cygnids | Aug. 20 | Aug. 18-22 | 5-10 |
| Alpha Aurigids Draconids | Sept. 22 | Sept. 20-24 | 5 |
| Giacobini-Zinner | Oct. 9 | Oct. 7-11 | Varies (low to high) |
| Orionids | Oct. 21 | Oct. 18-23 | 25 |
| Taurids | Nov. 1 | Oct. 15-Dec. 1 | 15 |
| Leonids | Nov. 17 | Nov. 14-20 | Varies (low to high) |
| Geminids | Dec. 13 | Dec. 10-15 | 50 |
| Ursids | Dec. 22 | Dec. 17-24 | 15 |
Back to the Astronomy Page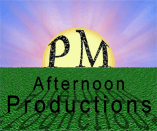 Fifteen years of
Medina On-Line
1994-2009
Email: mrsciguy@optonline.net